Another season of Magic Carpet Ride with Jude Connors continues Saturday, October 10, 2020 and I am making a couple of changes to the show. The weekly syndicated episode on Saturdays will be at a new time, we will be pushing forward with the new Artist of the Week segments regularly, and a classic segment returns. It's going to be a magical, musical ride!
A New Time
Every October, the majority of the world sets their clocks back to standard time. Well, this year, I'm getting the jump on it early and moving the Saturday edition back two hours to 4PM Pacific (7PM Eastern/Midnight UTC/7AM Singapore Time). Magic Carpet Ride with Jude Connors will continue to ride on our flagship station, XRadio and syndicated around the web.
A Old Friend Returns
Longtime listeners will remember a time I used to play something called the Bong Song. It was a regular segment I did around 4:20 GMT. Each week, I would play a track with some sort of relation, connotation or reference to marijuana. There have been some great Bong Song segments over the years and starting October 10th… they will be back. This time, they will run each week at 4:20 Pacific, but that will be the only change. Hopefully, I won't be smoking myself stupid.
Artist of the Week
This is a new segment that I will be pushing forward. Regularly on the show, I will be hosting an Artist of the Week segment, where I will be featuring a artist, playing their song, and giving you a good bit of information about that artist. We may even have an interview or a complete record release party (I've done that before!). If you are an unsigned artist looking for weekly exposure, simply let me know. For more info, click here.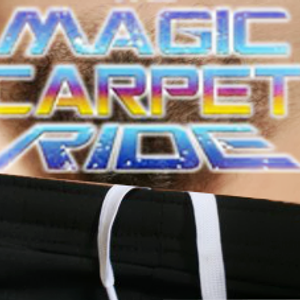 Join us every Saturday at 4PM Pacific Time starting October 10th on XRadio!
You Never Know Where the Trip May Take You!